COVID-19 - Submarine provision and working from home
With the escalating outbreak of the COVID-19 and the potential for disruption to services and workflow it is timely to consider how this might affect your day to day work activity should the situation develop on Guernsey.

Whilst this should be taken with the perspective of the current low risk off shore in CI, awareness and a little preparation will avoid the situation where you suddenly find yourself working from home, wondering what to do next.


Submarine provision - to maintain service
Submarine are well positioned for this situation as we have logistics in place for out of hours (and office) cover which ensures that your website, monitoring and on-going projects are accessible 24/7.  Web hosting safeguards and backups are in place. 

Our own servers and office network can be accessed securely (via a VPN) and we have an enterprise level hardware firewall as part of the access gate safeguard. Office 365 on the cloud with OneDrive is utilised to communicate and share within the team, when travelling and remote working from home.  In terms of Submarine being in a position to support you as a client, we cannot envisage any interruption to our services at this point.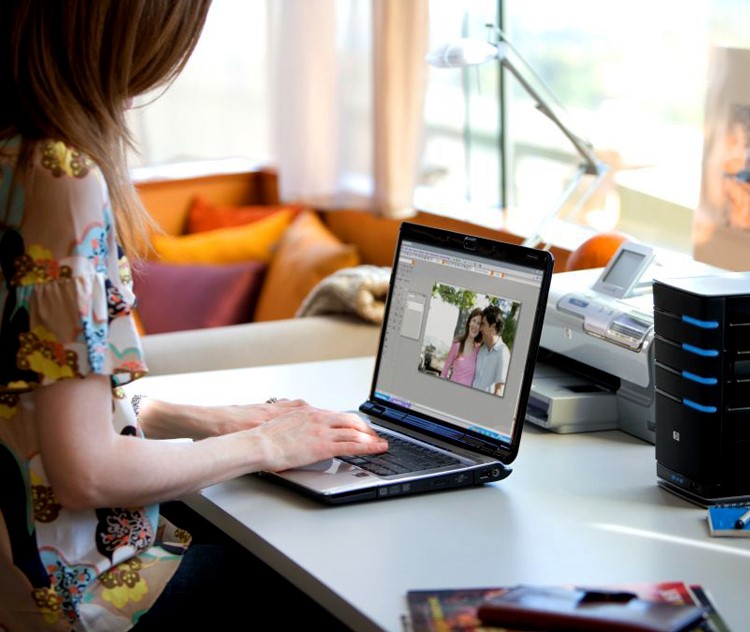 Home working
If you regularly travel with your job, likely you may have a wry smile as those around you flap to get up to speed with remote working.  You will already have the tools and security on your laptop, tablet and phone to communicate and work effectively. Likewise, if you work in enterprise or for a corporate, they will already have their IT team working on a roll-out plan for you, should home working and remote access be required.

If you are self employed or working for a small business, you may not be so lucky, finding yourself at home on your domestic PC trying to figure out how to keep going. In that case the the following insights may be helpful.


TOP TIPS

Security 
The first thing to consider is security. By their nature, mobile phones, domestic computers and networks including broadband routers are not as secure as a robust system at work. Often at work ports on computers (such as USB) are locked down to prevent the (accidental) infection through malware. You should bear this in mind both in terms of sensitive file access and the inclusion of personal or staff details in any communications you make from home.
Computer Security
A discussion of computer security is too deep for this article however, if you suddenly find yourself working at home, consider applying these basic tips:
if your PC isn't secured with a log-in password, add one now - this will protect against physical access and make remote access more difficult.
ensure that your operating system is up to date and that it's own defences are switched on. Check for updates to software applications.
consider additional, reputable security software recommended by an IT professional (not an internet Top 10 list which are most often adverts).
create a fresh user account with restricted privileges (i.e. not admin level) and then only use this account to access work files and sensitive data.
on the work account restrict web browser access to reputable websites (no general browsing).
only install applications from reputable companies such as the operating system vendor (e.g. Microsoft).
suspect any 'free' software especially from obscure social media channels as these often piggyback malware silently on to your PC.
Apple computers include a software firewall, built in malware protection and infection removal tools which updated silently in the background.
Apple computers tend to be less vulnerable for several reasons, including an Apple vetting and authorisation check at system level.

Advanced PC Security
If your work data is super sensitive or there is risk of theft, for ample in hotel or shared accommodation.

encrypt your hard drive which will prevent data access should it be stolen.
Apple Macs include disc encryption FOC with the operating system - it is called FileVault
turn off screen savers and have a short log-in timeout which will prevent access if you leave your machine for a length of time.
if working from a tablet or phone, do not use public WiFi services, be discreet and take extra care to secure the hardware at al times.

Network Security
Your home network essentially hides your PC (and devices) behind its gateway (which is good) however, if the gate isn't locked, it isn't particularly effective.
log in to your router and change the default password to something unique and more robust (all default passwords are well known by hackers).
engage your router's firewall (it may be off by default).
if you are using a WiFi network locally, change the password and add WPA level security, ideally WPA2 if available with your hardware. More information
ideally, run an ethernet cable to your desk and use a hard line (WiFi is more vulnerable than wired and slower).
appreciate that mobile devices (including tablets) are inherently more vulnerable transiting information over Wifi than a wired computer 

Backups & UPS
At work, your files are routinely backed up to protect them in case of a power outage, corruption or other loss. If you are working from home, you still have a responsibility for your work files and the following are good practice for your domestic files in any respect.
purchase a good quality external drive, install and configure software for hourly backups
you can potentially use the external drive for physical security of files, transporting them to and from work (old school file sharing)
this needn't be expense or complicated - external drives start at £30 and back-up software is often bundled FOC e.g. Apple TimeMachine
add a UPS to your office PC. This is essentially a battery backup power supply in case you have a sudden power cut which would otherwise lose your active work

Remote access your work computer
It is relatively straight forward to remote access a computer to access your files (and applications in most cases). You will need administration level access to both machines and they will need to be switched on. For Windows computers Microsoft provide instructions for its function called Remote Desktop. 
Apple computers before OS 10.13 have a simple, built in feature called Back To My Mac which works with iCloud to provide remote access between two Macs, so if you have a Mac at work and one at home, you can access your files directly (and even control your desktop from home). You can still remote access a Mac from 10.13 onwards although you will need to work a little harder in the system settings. This editorial article from Macworld is a good start point and includes the potential to link from a device such as an iPad or iPhone. Apple officially have their own application version of Remote Desktop.


VPN
VPN or virtual private network is a feature that your company may deploy to allow you access to certain elements of your work network and PC under secure conditions. In this case, your home PC is not particularly an issue, as the activity will take place within the protected VPN function. 
If you are self employed or running your own office LAN (local area network) you can set a VPN up yourself on Windows or Mac to provide a greater level of security when you remote in from work or travel. There are additional, 3rd party (paid) VPN services which can effectively secure all of your online activity behind a robust and secure network of worldwide servers, including general web browsing with advanced identity protection. Increasingly, domestic web users are adopting VPN.
Cloud Services
If the technical nature of remote access to your work network (and colleagues) is impractical, consider setting up a shared Cloud account. This is an allocation of space on a web accessible server 24/7 which you can share access to, from an individual file like a MS Word document to a complete project folder of images, documents and PDFs. If you run Windows Office 365, you may already have this facility through their One Note cloud service and wider collaboration tools are included with this.
All Apple Macintosh computers and Apple devices such as an iPad can enjoy 5 gigabyte of space FOC on Apple's iCloud service which is used by default to back-up and synchronise your personal files across multiple devices and locations (the set up and account authorisation comes with the first installation screens). You can increase this allocation of space through your Apple account / Apple App Store.
Note: if you run a Mac and an iPad or iPhone, maybe all three, the 5GB of free space can rapidly fill up with the regular silent back-ups. If you want to free this space up temporarily to support transferring files from home, login to iCloud with your Apple ID and delete the backups starting with your phone - this wont delete any files on the device itself and you can make a manual backup to your local physical computer using a USB cable and iTunes (FOC).
Dropbox is a popular 3rd party provider with a focus on professional file sharing including enterprise level tools. 


Email
Whilst email has become ubiquitous in terms of sharing text messages and attachments, bear in mind that it is not a secure medium and email software (called a client) is rudimentary in terms of protection. For example, any website collecting contacts, personal data or credit cards should have SSL encryption (denoted by HTTPs in the URL) which scrambles the data as it is transported across digital channels and servers - email does not have this option. A sobering thought next time you email a colleague.

Conclusion
Working from home or on the road for an extended period will present communication and security challenges although these are not unsurmountable if you adopt tried and tested good practice.  If you work for a company with IT support, you will likely be guided though the process and have precautions put in place with the company laptop or other hardware you are allocated. Access to the company network may require a VPN or Citrix client to be installed on your home PC (or Mac), although this will largely negate any risk to your own equipment.
If you don't have this luxury, a review of your current facilities at home, taking on board the safe protocols detailed in this article, will go a long way towards getting you in better shape to work effectively and securely with the added benefit that your domestic security should be improved, for example, for online stores and banking transactions. 
Caveat
Please note that you should always seek the advice of a qualified professional in these circumstances. The 3rd party links provided in this article have no affiliation with Submarine Limited in Guernsey and are outside of our control. They are provided for your entertainment and interest only. No guarantee is offered or implied as to their use or suitability.


Links
Microsoft Windows - Security Support
Apple Computers - Platform Security
Apple Computers - FileVault Encryption
Techradar - Recommended VPN service providers for SMB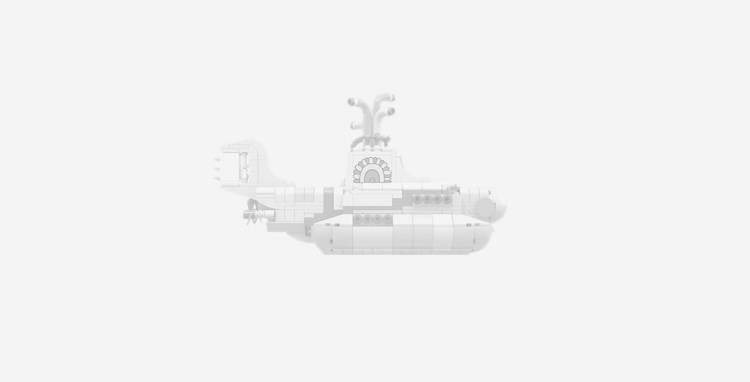 It's good to share
Why not say hello?
Submarine can help you respond effectively to a new business challenge or support a concept for feasibility, in order to get your project off the ground.  We operate discreetly and are happy to work through an NDA or contract.  Back-end code samples and professional references can be provided. Take the next step.