The Submarine bike fleet
In a world where we all need to think about the resources we use and the way we live, Submarine tries its very best to be green.   Our office has lots of sustainable products and procedures in place.
One of the most important things that we do is the way we travel.  Generally we either walk or cycle, as well as sometimes using the bus.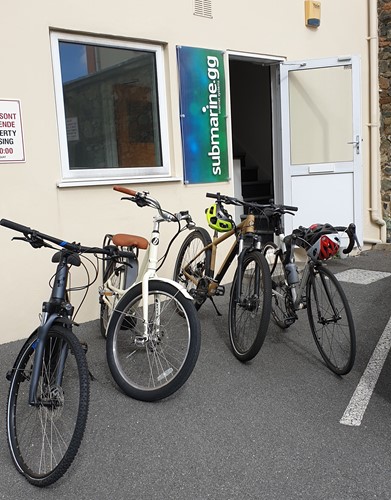 The Submarine bike fleet is important to us and we are proud that our staff make the effort to keep our green ethos alive.
We strive to improve on our green credentials and so watch this space.
It's good to share
Why not say hello?
Submarine can help you respond effectively to a new business challenge or support a concept for feasibility, in order to get your project off the ground.  We operate discreetly and are happy to work through an NDA or contract.  Back-end code samples and professional references can be provided. Take the next step.